Nine More Resources to Help You Save on Gas
This month we've been looking to help you ease the pain at the gas pump. As well as our own tips, we've been featuring sites that help you save on gas (not so coincidentally the name of this month's airport parking coupon) on our Facebook page and Twitter profile. To round out our coverage of this issue, here are more resources on saving gas.
1. First of all, there's this infographic from Bankrate.com on where our gas dollars are going.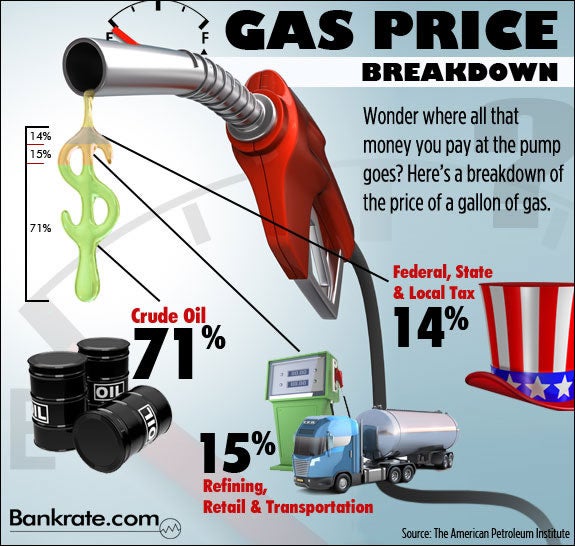 2. GasBuddy offers its top ten fuel saving tips.
3. Ernest Miles offers 30 tips on fuel economy, covering every aspect of driving.
4. The Department of Energy has a whole bunch of gas saving tips in addition to the gas price updates we mentioned earlier in the month.
5. NBC has a video on gas savings:
6. The Federal Trade Commission has a clickable graphic that points to savings you can make by optimizing different parts of the car and the driving experience.
7. Carpooling.com has some startling figures on cars, CO2 and why you should carpool.
http://www.carpooling.com/fileadmin/images/carpooling_infographic_large.png
8. The AAA has a daily Fuel Gauge Report which looks at national gas price averages.
9. Avoid the hype with this CNN article on 6 gas-saving myths.
Image: AgentAkit/Flickr
Tags: airport parking coupon, resources, Travel Tips, Travel Tools