Posts Tagged 'resources'
Posted by Sharon Hurley Hall
April 25th 2012
This month we've been looking to help you ease the pain at the gas pump. As well as our own tips, we've been featuring sites that help you save on gas (not so coincidentally the name of this month's airport parking coupon) on our Facebook page and Twitter profile. To round out our coverage of this issue, here are more resources on saving gas.
1. First of all, there's this infographic from Bankrate.com on where our gas dollars are going.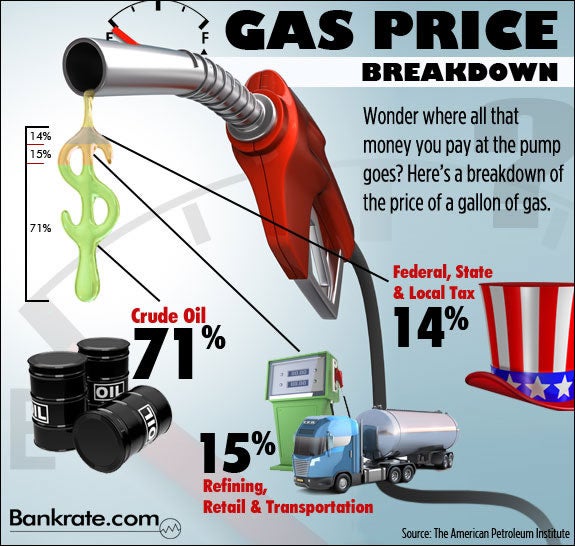 2. GasBuddy offers its top ten fuel saving tips.
3. Ernest Miles offers 30 tips on fuel economy, covering every aspect of driving.
4. The Department of Energy has a whole bunch of gas saving tips in addition to the gas price updates we mentioned earlier in the month.
5. NBC has a video on gas savings:
6. The Federal Trade Commission has a clickable graphic that points to savings you can make by optimizing different parts of the car and the driving experience.
7. Carpooling.com has some startling figures on cars, CO2 and why you should carpool.
http://www.carpooling.com/fileadmin/images/carpooling_infographic_large.png
8. The AAA has a daily Fuel Gauge Report which looks at national gas price averages.
9. Avoid the hype with this CNN article on 6 gas-saving myths.
Image: AgentAkit/Flickr
Tags: airport parking coupon, resources, Travel Tips, Travel Tools

Posted by Sharon Hurley Hall
September 4th 2008
Traveling on business is not just about booking flights, finding accommodation and locating airport parking at a good price. It's also important to make those trips a little easier and, let's face it, have some fun. To help you with that goal, we've compiled a list of useful gadgets for the business traveler. See if you agree with our selection.
Lost In Translation?
If you're traveling abroad, you won't always speak the language. That might be fine if you've got access to interpreters and translators in your meeting, but what if you want to get out and about and do a bit of sightseeing? If you do, then you need a dictionary, phrasebook or pocket translator. These little gizmos contain thousands of useful words and phrases which will ensure that you are never lost in translation. See Ectaco for some examples. Read more »